Wheel Loader Repair and Parts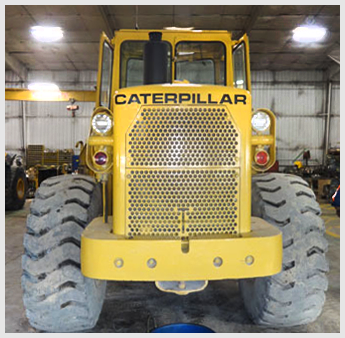 Caterpillar, John Deere, Komatsu, Case and all the others. What do they have in common? They're all man-made and they all break down.
And that's why MPE Equipment Services is here to help.
Whether it's new bucket pins…
Or line-boring the arms and center pins…
Or re-sealing and re-packing cylinders…
Or servicing brakes, hydraulics and the power-train…
We do it all. And we do it in a timely, efficient and cost-effective manner.
Get It Done Right.